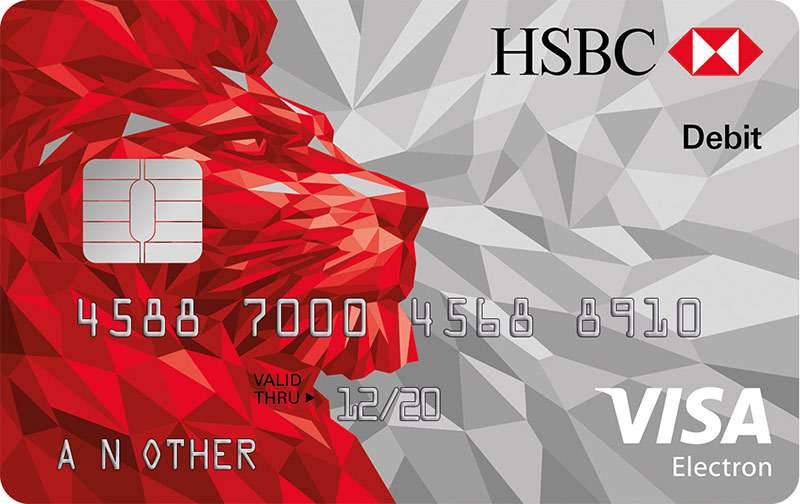 Student Bank Account
For students and apprentices, helping you with your finances.
Apply for an HSBC Student Bank Account today:

With the HSBC Student Bank Account you'll get:
£1000 Interest Free Overdraft

With an HSBC Student account you get a £1000 interest free overdraft offer.

No interest or charges whenever you use your overdraft

Assumed limit £1,200: 0% EAR (variable), giving a representative rate of 0% APR (variable).

Option to apply to increase overdraft as your studies progress

Increase of up to £2,000 in year two and £3,000 in year three.

Student Credit Card

Subject to status and account conduct.
Mobile banking

Day to day digital tools to help you manage your money on the go including Apple Pay® or Android Pay™.

HSBC Regular Saver

Put money aside each month and watch your balance grow with an HSBC Regular Saver.
Please ensure you can answer YES to the following questions:
are you 18 years of age or over?
have you been a resident in the UK, Channel Islands or Isle of Man for at least the last 3 years?
can you provide proof of address and identification if you currently don't have an HSBC current account?
can you confirm you do not hold a student account elsewhere?
are you studying, or intending to study:
- a full time qualifying course at a UK, Channel Islands or Isle of Man university / college?
- or a part-time course with a Disabled Students' Allowance.
postgraduates must have completed an undergraduate degree course in the UK, Channel Islands or Isle of Man in the last three years. To confirm this we must see proof e.g. graduation certificate / diploma or letter from university / college.
you have proof of your unconditional acceptance e.g. UCAS letter or letter from the university / college?
Apply by phone or in branch

Book an appointment to apply by phone or in branch by calling:

You'll need to provide identification, proof of your address and a recent bank statement.
Frequently asked questions