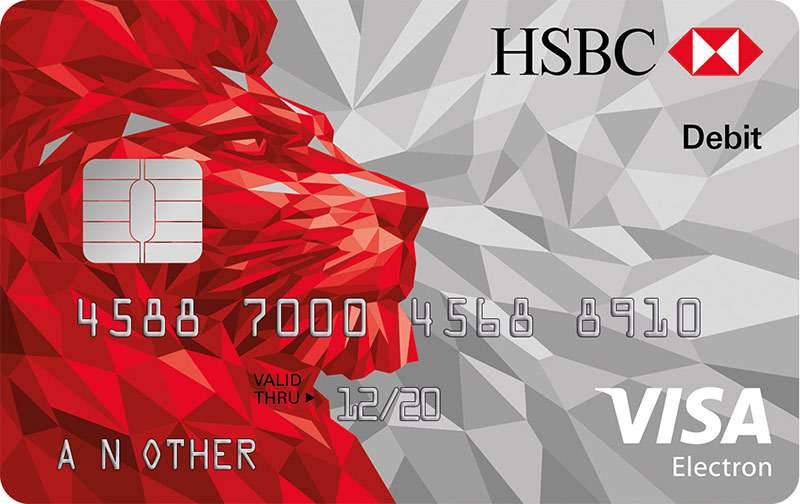 Current accounts
Overdraft Service
Agreeing an arranged overdraft is fee free and keeping within your limit could be an easy way to manage your account.
Apply for an HSBC Overdraft today:
With the HSBC Overdraft Service you'll get:
Agree your overdraft limit in advance

Be confident – even in expensive months

If your request for an overdraft is approved, you'll know that when you keep within your limit all your payments will be made and no overdraft fees will apply. Your only cost will be the interest you pay.

No overdraft fees

The only cost to you will be the overdraft interest you pay.
Tell us about your overdraft needs
You can use our calculator to find out how much an overdraft through your HSBC current account could cost over a period of up to 31 days.
An overdraft is a short-term credit facility for borrowing money on your current account. It can help in months where there are extra expenses and unplanned events. Overdrafts are not generally suitable for long-term borrowing. Use of an overdraft will normally result in you being charged interest.
Overdrafts are subject to status and aren't available if you're under 18 or hold an HSBC Basic Bank Account.
The figures displayed are given as a guide only. They are based on assumptions rather than precise calculations.
If you have any further queries, or need help understanding your overdraft, please visit our FAQs.
dpws-tools-calculator-creator
Representative Example: Based on an assumed arranged overdraft of £1,200 for an HSBC Bank Account, the rate is 0% EAR (variable) on the first £25, 19.9% EAR (variable) on anything after that, giving a representative rate of 18.29% APR (variable).
Calculator assumptions
the amount borrowed is drawn down in full at noon on the date of calculation
you are overdrawn for a continuous period – you don't dip in and out of your overdraft
at the time you go into your overdraft the balance of your current account is £0
no other credits and or debits will be made from the account during the borrowing period
the outstanding balance will be repaid in full on the last day of the borrowing period
the interest rate will remain the same during the whole borrowing period
Glossary of terms
overdraft interest rate - This is the interest rate that currently applies to borrowing under an overdraft. EAR stands for equivalent annual rate. It takes account of the interest rate and how often interest is charged, and does not include any other fees or charges
how to find your overdraft limit – If you are an existing customer you can view your overdraft limit by logging on to online banking or the mobile app or on a recent statement
Please ensure you can answer YES to the following questions:
Are you 18 years or over?
Do you have a relevant HSBC bank account?
Our Overdraft Service is available on HSBC Premier, Advance, Bank Account, Bank Account Pay Monthly, Graduate and Student Bank Accounts (over 18s only). From 01 April 2023 Student Bank accounts are no longer available to new customers.
Our Overdraft Service is not available on Basic Bank Account.
All requests for an HSBC overdraft are subject to your credit status and all overdrafts are repayable on demand. If you need help to manage your account or are struggling with your finances, please contact us.
If you know what limit you need: you can apply for an arranged overdraft and get an instant decision now.
If you're not sure how much you'll need: please call us on 03456 00 61 61 between 8am to 10pm or arrange a visit at your local branch so we can discuss it with you.
*Channel Islands and Isle of Man customers are not eligible to apply online.
Apply in branch
Prefer to complete your application with one of our team? You'll need to bring identification, proof of address and a recent bank statement.
Apply by phone
Get in touch on:
Our lines are open 07:00 to 21:00 every day.
Frequently Asked Questions
What's changing with text alerts?
Can I opt out of text alerts?
How do I check my overdraft limit?
How do I check what my overdraft interest rate is?
What's the difference between an arranged overdraft and an unarranged overdraft?
Why have an HSBC overdraft?
How do I keep track of my balance?
How is Bank Account Pay Monthly different?
What happens if I am going overdrawn without agreeing it in advance?