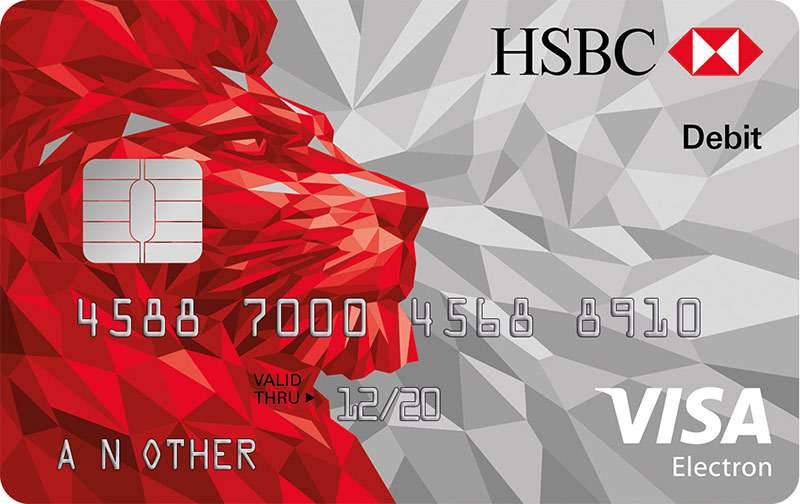 Current accounts
Overdraft Service
Agreeing an arranged overdraft is fee free and keeping within your limit could be an easy way to manage your account.
Apply for an HSBC Overdraft today:
With the HSBC Overdraft Service you'll get:
Agree your overdraft limit in advance

Overdraft charges

For details of charges that may be applicable please see our Terms and Conditions.

Be confident – even in expensive months

If your request for an overdraft is approved, you'll know that when you keep within your limit all your payments will be made and no overdraft fees will apply. Your only cost will be the interest you pay.

No overdraft fees

The only cost to you will be the overdraft interest you pay.
Please ensure you can answer YES to the following questions:
Are you 18 years or over?
Do you have a relevant HSBC bank account?
Our Overdraft Service is available on HSBC Premier, Advance, Bank Account, Bank Account Pay Monthly, Graduate, Gap Year and Student Bank Accounts (over 18s only).
Our Overdraft Service is not available on Basic Bank Account.
All requests for an HSBC overdraft are subject to your credit status and all overdrafts are repayable on demand. If you need help to manage your account or are struggling with your finances, please contact us.
If you know what limit you need: you can apply for an arranged overdraft and get an instant decision now.
If you're not sure how much you'll need: please call us on 03456 00 61 61 between 8am to 10pm or arrange a visit at your local branch so we can discuss it with you.
*Channel Islands and Isle of Man customers are not eligible to apply online.
If you have an eligible HSBC Current Account, you can apply for an overdraft by calling:
From abroad:
Lines are open from 08:00 to 22:00 every day (except Christmas Day, Boxing Day and New Year's Day)
Book your appointment to apply in branch by calling:
You'll need to bring identification, proof of your address and a recent bank statement.
Frequently Asked Questions
What's changing with text alerts?
Can I opt out of text alerts?
I think I went into an arranged or unarranged overdraft late in the evening or early in the morning, but I didn't get an alert.
How do I check my overdraft limit?
How do I check what my overdraft interest rate is?
What's the difference between an arranged overdraft and an unarranged overdraft?
Why have an HSBC overdraft?
How do I keep track of my balance?
How is Bank Account Pay Monthly different?
What happens if I am going overdrawn without agreeing it in advance?