What is a Secure Key?
We take your online safety very seriously. If you use online or mobile banking, our Secure Key gives you added protection against the threat of fraud. As well as your normal username and passwords, you'll generate a code from your device, which only you have access to.
How does a Secure Key work?
The Secure Key generates a temporary code which you then use to access mobile and online banking. To generate the code, you need a PIN or password known only by you - or you can use Touch ID or Face ID if your Apple device has these features. The Secure Key means only you can access your accounts.
Fraud advice: Never give out your security codes to anyone. Fraudsters pretend to be people you'd trust, like a company you may pay bills to, a bank or even the police.
Why choose the Digital Secure Key?
Convenient - it's part of the HSBC Mobile Banking app

Use it to log on to the HSBC Mobile Banking app and online banking

Easy access - As the Digital Secure Key is integrated into the app, you will not need to generate a code to log on, just use your Digital Secure Key password

Biometric ID - if you have a compatible Apple device, you can log on using Touch/Face ID

It is quick and easy to make payments to existing payees

As long as you have your mobile device you'll have digital banking access
How to upgrade to the Digital Secure Key
The Digital Secure Key is available on iPhone and Android phones running up-to-date software, as long as you have the HSBC Mobile Banking app. To upgrade to the Digital Secure Key, follow the instructions below.
If you're having any trouble upgrading from a physical Secure Key to a Digital Secure Key, call us on 03456 002 290.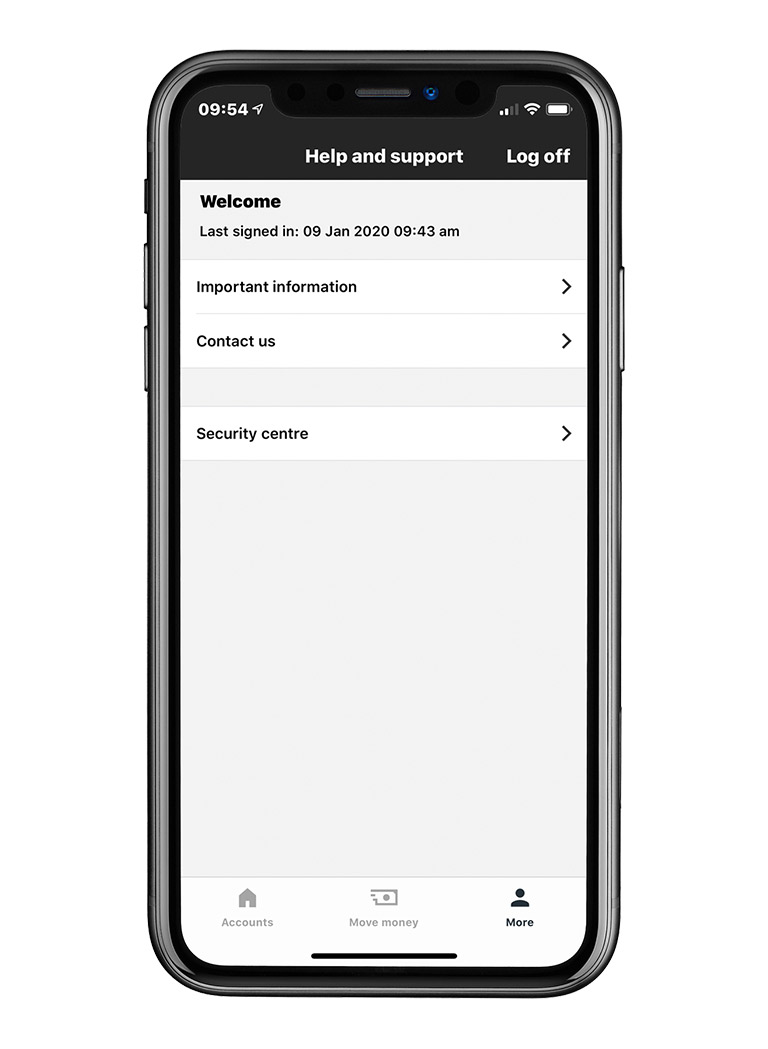 1. Log on to mobile banking app. Then click 'More' at the bottom left corner of the screen, 'Security centre' and 'Activate Digital Secure Key'.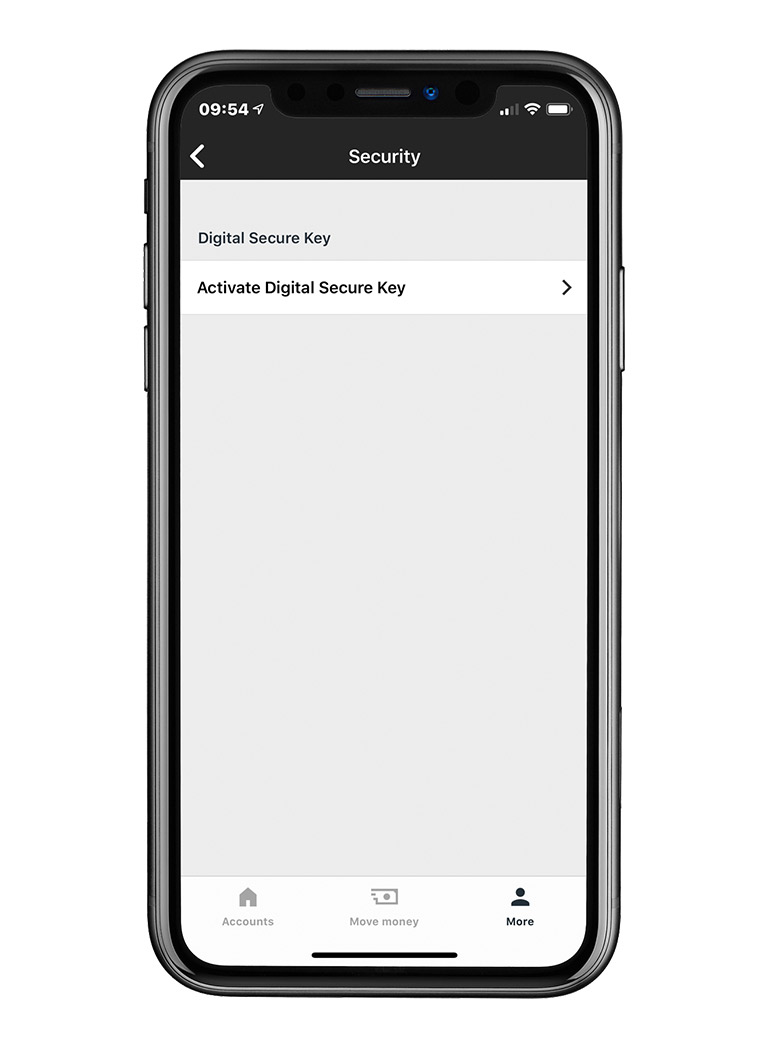 2. Select 'Activate Digital Secure Key'.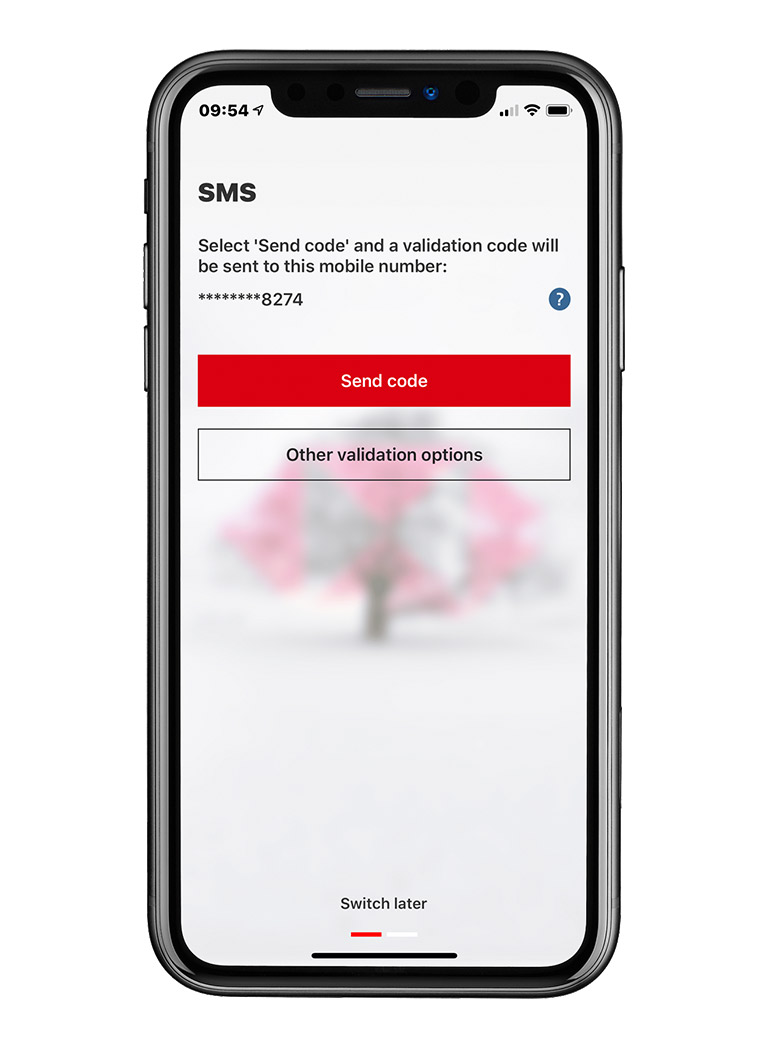 3. To activate your Digital Secure Key on this device, we will need to send you an activation code. Select your method of delivery.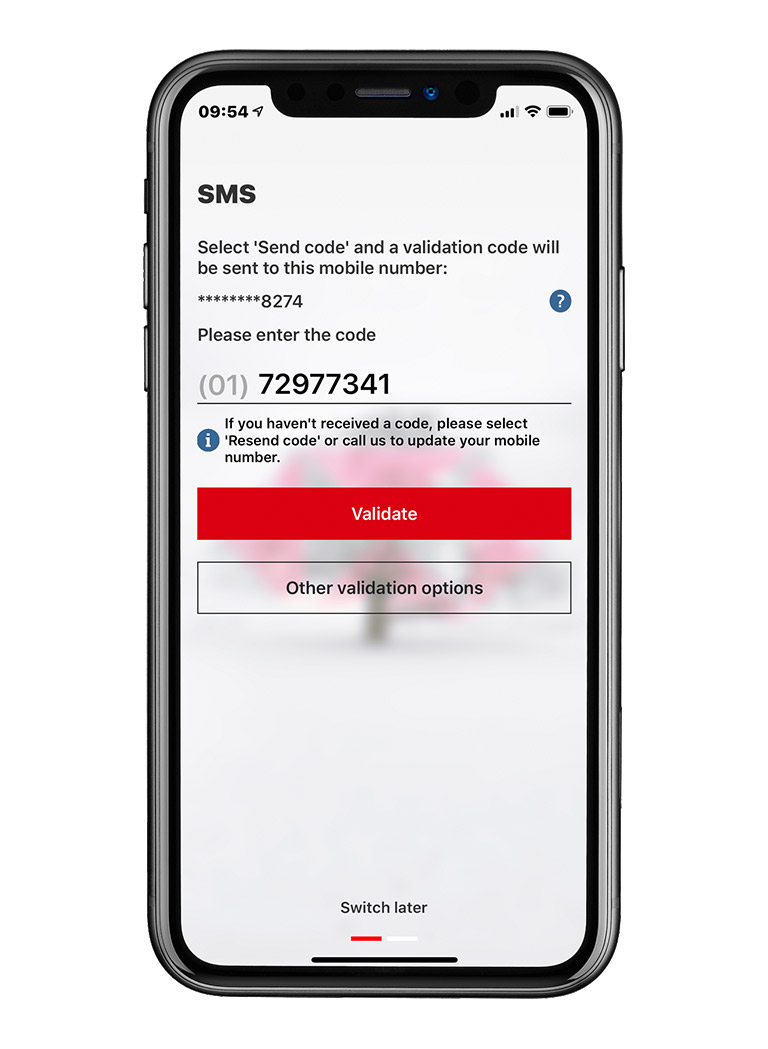 4. Type in your code, but leave out the (01). Press 'Validate' to proceed.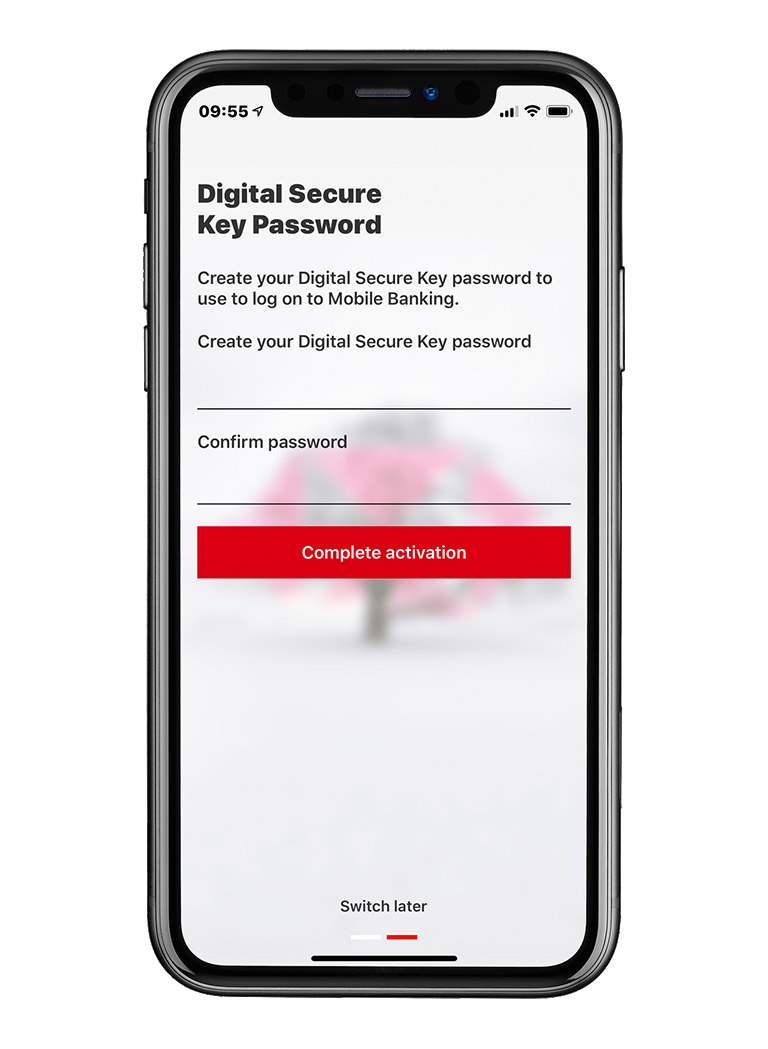 5. Type your new Secure Key password. This password needs to be a combination of letters and numbers, between 6-9 characters. Press 'Complete activation'.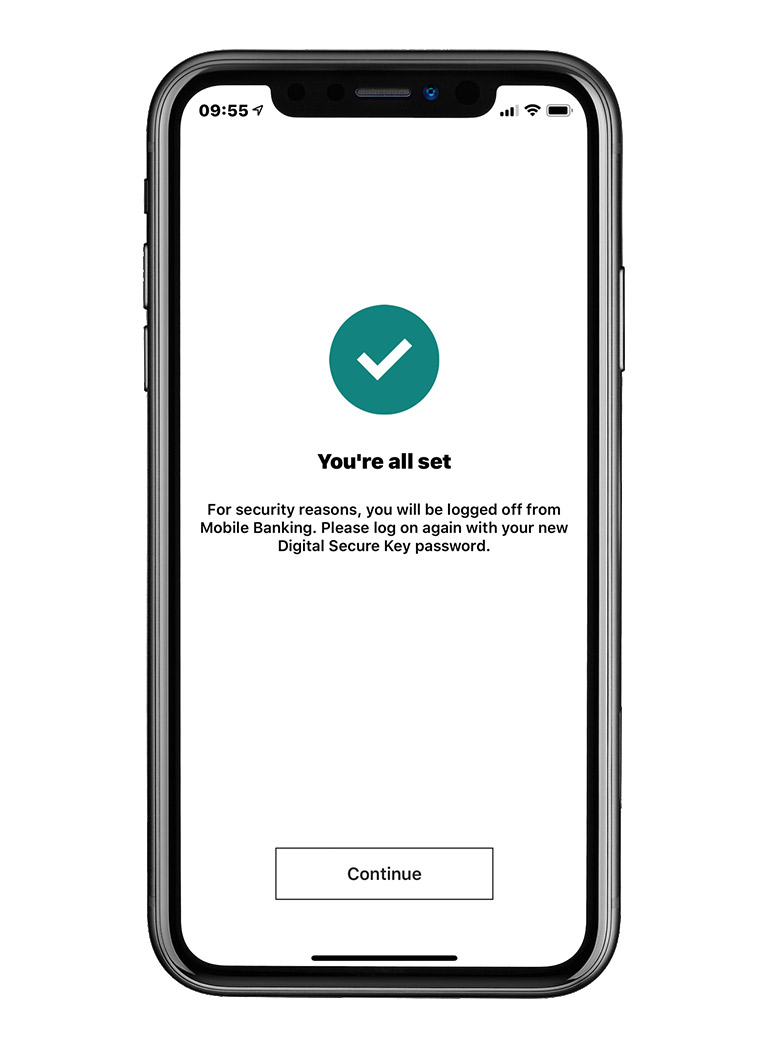 6. You can now log on using your new Digital Secure Key password or biometrics (Touch/Face ID or Fingerprint ID).

Compatible devices
You can set up a Digital Secure Key on Android mobile devices and Apple mobile devices running up-to-date software. You'll first need the HSBC Mobile Banking app, which you can download on all Android and Apple devices running up-to-date software.
If you do not have a compatible mobile device we can send you a physical Secure Key upon request.
Secure Key help
Need help with your Secure Key?
Frequently Asked Questions
Can I use my Secure Key to access mobile banking and online banking?
If I don't have my Secure Key can I use someone else's?
Why do I have to use my Secure Key to set up a new payment?
What options do you have for customers with accessibility requirements?
How quickly can I set up a Secure Key?
Useful links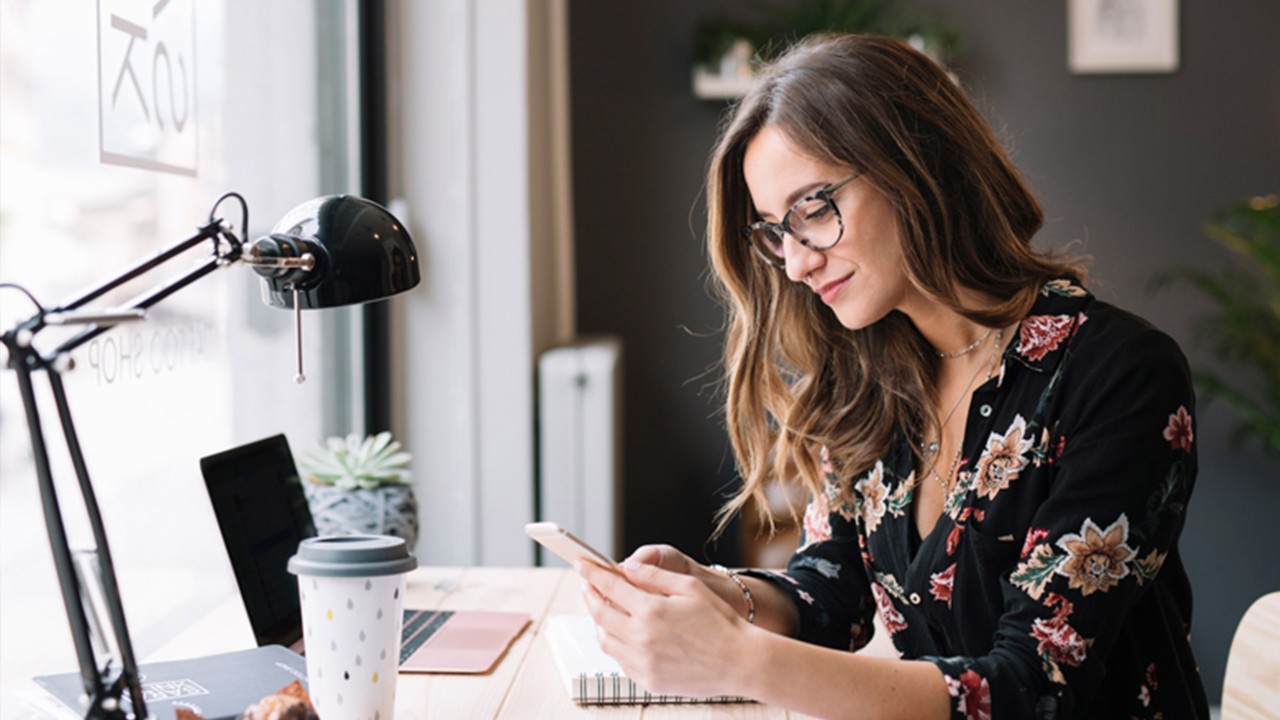 Mobile banking - It's in your hands
Manage your personal accounts easily and securely from your mobile phone.